ANOTHER FIGHT

A sister is trying to understand how "eco-fascism" inspired her brother to shoot and kill nine students in their high school. A father climbs the city's billboards dressed up as a superhero to help him win back custody of his daughter. And a deaf man explains how his personal quest for justice led him to form a radical deaf power movement. Three intertwined monologues performed by two actors and a deaf man telling his own story on stage in sign language.
This documentary drama from 2009 was Marcus Lindeen's graduation production from the director program at Dramatiska institutet in Stockholm. It premiered at The Culture House in Stockholm and received raving reviews. The leading Swedish theater magazine wrote: "An illustration of our time that punches you in the gut".
The character of the father is constructed from interviews with seven different fathers who all lost custody of their children. The sister is a fictional character but all the details around the 2007 school shooting by Pekka-Eric Auvinen in Jokela, Finland, are taken from documentary sources. The story of the deaf man is based on interviews with Lars-Åke Wikström, who in the original production played himself on stage.
If the previous work,
Regretters
, was about two people struggling to change themselves,
Another fight
is about three people who dream of changing the world around them. The play tells partly the story of three radical political actions: a desperate father performing as Batman on a billboard, a hearing aid being smashed in public by an axe and a school shooting as a twisted attempt to save the environment. But it is also a play about personal loss and unfulfilled relationships. The father who longs to see his daughter, the sister who tries to understand her dead brother and the deaf man who could never communicate with his own parents, because they never bothered to learn sign language.
INFO & CREDITS
ORIGINAL TITLE
En annan kamp
LENGTH
60 min
LANGUAGE
Swedish and Swedish sign language
YEAR
2009
THEATER
Kulturhuset (The House of Culture), Stockholm
WRITTEN AND DIRECTED BY
Marcus Lindeen
SCENOGRAPHY AND COSTUME
Daniel Åkerström-Steen

MUSIC AND SOUND
Niklas Swanberg

LIGHTS AND VIDEO
Elisabeth Kjeldahl Nilsson

MAKE-UP
Thea Kristensen
PRODUCTION LEADER
Ina Holmqvist

DIRECTOR ASSISTANT
Olof Leth

CAST Tobias Hjelm, Daniela Franzell, Lars-Åke Wikström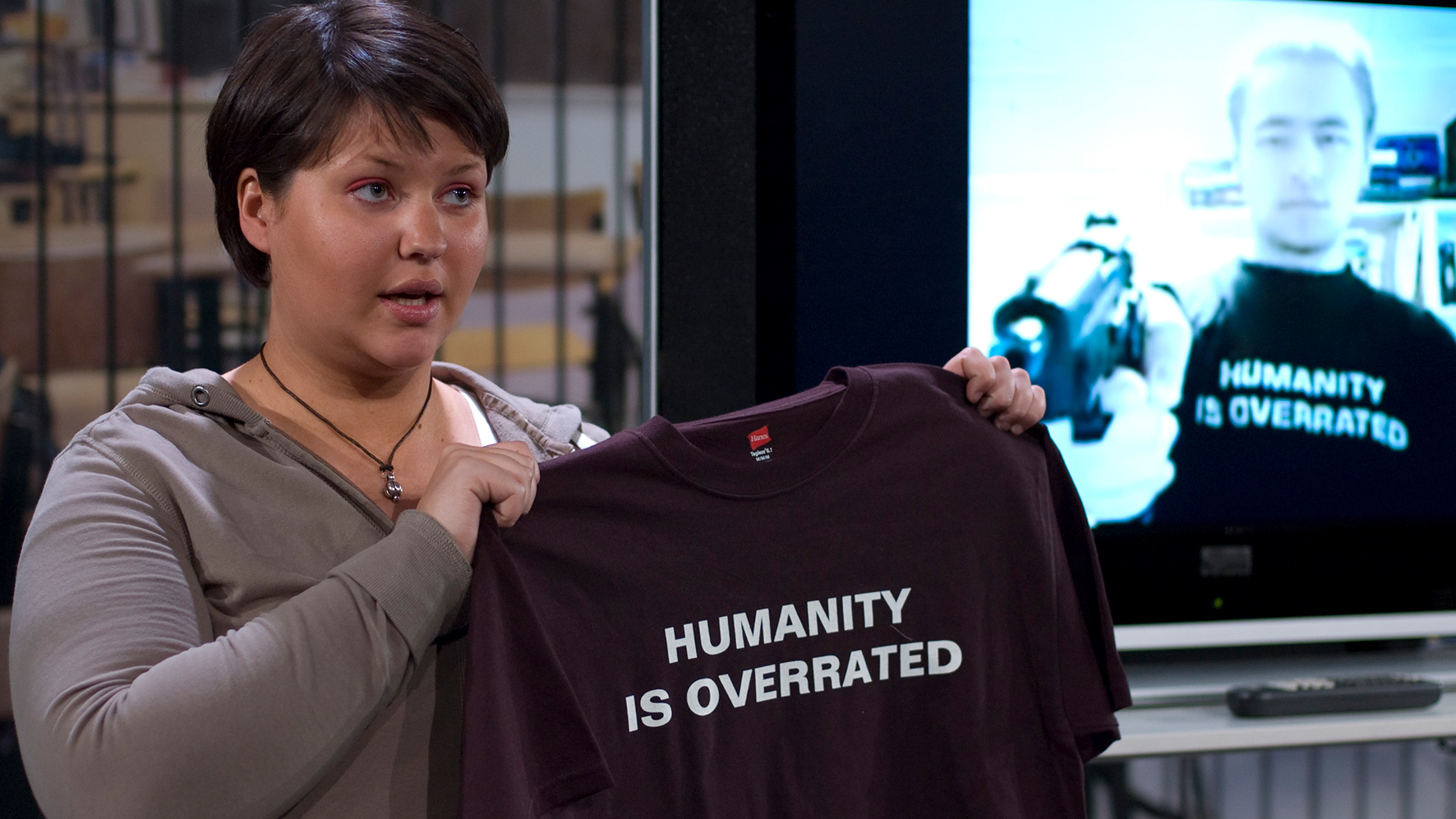 Below, images from the video art work "Swedish Deaf Power" that was made based on one of the monologues of the play. The piece was exhibited at Färgfabriken in Stockholm in 2009 and as well at Kulturzentrum in Potsdam, Germany, in 2015.